Members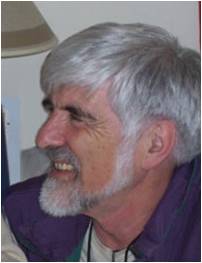 Seamus Cashman (Irish national) taught in Tanzania and in Ireland before joining Irish University Press as editor.  In 1974, he founded Wolfhound Press which he developed into a leading literary and cultural publishing house, remaining publisher there until 2001.
His most recent poetry collection That Morning will Come: new and selected poems (2007) includes 'Secrets', poem responses to issues of justice in Palestine.  Previous poetry books include Carnival (1988); Clowns & Acrobats (2000), and established children's anthologies, Irish Poems for Young People, and the award winning Something Beginning with P: new poems from Irish poets.  Forthcoming from Salmon Poetry in 2014 is a 256 verse book-length poem.
Cashman also works as an independent editorial adviser and creative writing facilitator.  He was appointed their first International Fellow by The Black Earth Institute; the US based writers and scholars think-tank, and recently edited an issue of the literary online About Place Journal, entitled Peaks & Valleys.  He is a former chairman of Children's Books Ireland.  He lives in Malahide, County Dublin, Ireland.
Seamus Cashman was a member of the jury and contributing poet at the Mamilla International Poetry Festival.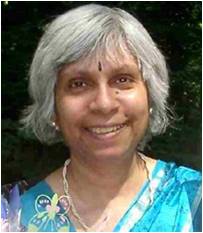 Dr. Debjani Chatterjee (UK national) was educated in India, Japan, Bangladesh, Hong Kong, Egypt and England.  She received MA degrees from the University of Kent and Leeds Beckett University, and a PhD from Lancaster University.
An award-winning poet, translator and children's writer, she has published over 60 books.  These include Namaskar: New and Selected Poems and Animal Antics that was recommended by Andrew Motion as a "beguiling and heartening book".
She has edited numerous anthologies, among them: Let's Celebrate! Festival Poems from Around the World, Masala, Rainbow World, A Slice of Sheffield and Generations of Ghazals.  The Redbeck Anthology of British South Asian Poetry has been described as recording "a seismic shift in British culture".   Her books have been translated into French, Portuguese, Welsh, Bengali, Urdu, Arabic, Somali and Cantonese.
Debjani was formerly an Arts Council Literature Adviser and Translations Panel Chair, Chair of the National Association of Writers in Education.  She is Patron of Survivors' Poetry and founder of Sahitya Press and The Healing Word.
She has received many literary prizes, including the Peterloo Poets Prize; The Elephant-Headed God and Other Hindu Tales which was selected for Children's Books of the Year in 1990.  She was awarded an honorary doctorate by Sheffield Hallam University in 2002.  In 2008 she received an MBE for services to literature and was selected in 2012 as an Olympic Torchbearer in the Arts and Culture category.
Debjani Chatterjee was a member of the jury and contributing poet at the Mamilla International Poetry Festival.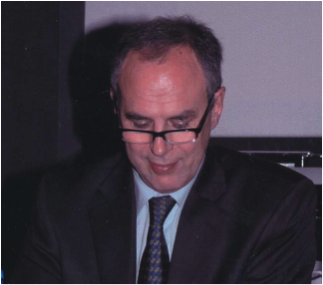 Dr. Jean-Robert Gisler (Swiss national) For ten years he was chief editor of the Lexicon Iconographicum Mythologiae Classicae(LIMC) in Basle, an international scholarly publication supported by forty countries. He is a member of the Swiss Academy for Human Sciences and was President of the Association of Swiss Classical Archaeologists.
Since 1997 Dr. Gisler has been an Expert at the Swiss Federal Department of Justice and Police, Federal Office of Police (fedpol) in Berne, responsible for Stolen Cultural Property.  He was a Member of the International Tracking Task Force (ITTF) for Cultural Property Stolen in Iraq.  He is also a Member of the Interpol Expert Group in charge of Stolen Cultural Property.
For the past ten years Dr. Gisler has participated in international conferences and workshops organised by Interpol, UNESCO and ICOM for combating trafficking in cultural property. He is the author of articles for scientific journals and scholarly publications focusing among others on issues of cultural heritage.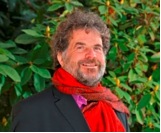 Dr. Marc-André Haldimann (Swiss national) studied Gallo-Roman archaeology at the University of Geneva and obtained his doctorate at the University of Lausanne.
From 1980-2003  Dr. Haldimann led field excavations on behalf of the Archeological Services of Geneva, Vaud, Fribourg and Valais. He concurrently led the Foundation Max van Berchem excavation in Umm-el-Walid, Jordan (1988-1990) and was an associate researcher for the Swiss Institute of Cairo and the University of Bern excavations in Aswan, Egypt (2001- 2008).
From 2003-2011 he was Chief Curator of the Archaeological Department of the Museum of Art and History of Geneva.  He curated the exhibition "Gaza—at the Crossroads of Civilizations" (2007).
He is currently expert for the Federal Office for Culture (Bern), Associate Professor (University of Geneva) and is responsible for publication of Gallo-Roman ceramics excavated at Saint-Gervais (Geneva) and the Gamsen excavations (Valais).

Dr. Anthony Löwstedt (Swedish national) studied philosophy and history of ideas in Gothenburg and Vienna, and received his Ph.D. in philosophy at the University of Vienna. He is currently research professor at Webster University Vienna at the Media Communications Department. He also teaches political science, history, and philosophy. Dr. Löwstedt led a student exchange program between Webster Vienna and the University of the Witwatersrand in Johannesburg, which included study trips, lectures and interviews throughout South Africa.
Along with journalistic work, including interviews with Ilan Pappe, Shlomo Sand and Desmond Tutu, Dr. Löwstedt has published academic work extensively, including Kultur oder Evolution? Eine anthropologische Philosophie (Frankfurt: Peter Lang Verlag, 1995) and Apartheid – Ancient, Past and Present: Gross Human Rights Violations in Graeco-Roman Egypt, South Africa, and Israel/Palestine (Vienna: Gesellschaft für Phänomenologie und kritische Anthropologie, 2010).
Dr. Löwstedt has worked for the International Press Institute, and as a media consultant for the UNDP in the Occupied Palestinian Territories, where he also taught at Bir Zeit University.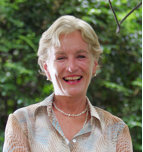 Dr. Maryvelma Smith O'Neil (Director) (USA/Swiss national) received her M.A. from Tulane University and her D. Phil from Oxford University in the history of art.  She has taught and lectured on Islamic Art, cultural politics and historic preservation in Europe, North America and Southeast Asia.  She has been a guest speaker and participant in many international conferences.  She is a faculty member in the Global Citizenship Program at Webster University (Geneva campus). www.webster.ch
Dr. O'Neil is the author of several books and numerous articles on Italian, Asian art and Palestinian culture.   She is in the process of  compiling research to culturally map East Jerusalem in order to create a smartphone app called My Jerusalem. http://www.webster.ch/news/2017/0126oneil.html
Closer to home,  Dr. O'Neil is currently spearheading the effort to create a virtual replica of the Illés Relief of Jerusalem and to digitally map it.   http://www.aljazeera.com/indepth/opinion/2012/08/201281115258302143.html
Dr. O'Neil is an active member of BDS, PEN and a long-time prison volunteer in Geneva.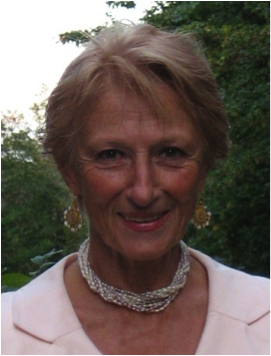 Dr. Ayda Sakbani (Turkish/USA/Swiss national) was raised in Turkey and educated at the American College for Girls/Robert College.  She received her B. A. from Barnard College in NYC and her M. A. and Ph.D. from New York University.  She was a tenured Associate Professor at the City University of New York.
Following her move to Switzerland, Dr. Sakbani was employed at UNHCR.  She subsequently left the organization to teach at Webster University in Geneva and served as Academic Director from 1993-2010.  In this capacity she organized student curricula and faculty development within the context of a highly international environment.  She was awarded a M.A. in psychology from Webster in 2011 with a specialization in cross-cultural communication.
Dr. Sakbani is active in Geneva in cultural heritage management.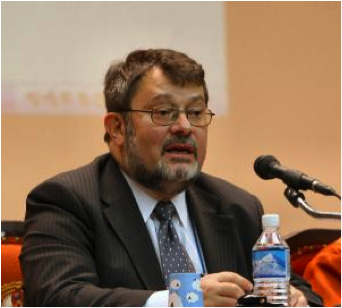 Dr. Hans Ucko (Swedish national) received his Ph.D. in theology at the Senate of Serampore College, Calcutta, India.  He is an ordained minister of the Church of Sweden and has been involved in Jewish-Christian and inter-religious dialogue throughout his career.  He has engaged in research at the "Institut Eglise et Monde Juif" in Paris as well as at the Swedish Theological Institute and the David Hartman Institute, in Jerusalem.
From 1989-2008 he served as Programme Executive for the Office of Interreligious Relations and Dialogue of the World Council of Churches in Geneva, Switzerland. He is the former President of Religions for Peace Europe and is now the interfaith advisor to Arigatou Foundation, a Japanese Buddhist organisation.  He is the author of numerous articles on Jewish-Christian and interreligious dialogue and has spoken at many conferences on Muslim-Christian relations and religious pluralism in the contemporary world.
Dr. Ucko resides in France and Sweden where he lectures and writes.  He is actively engaged in various international projects on interfaith dialogue and protection of cultural resources.
Ad hoc: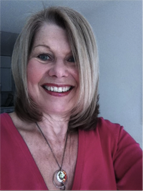 Ms. Mary Martin (USA/UK national) received a B.A. in Education & in French from the State University of New York at Fredonia in 1971 and an M.S. in Education from Niagara University in 1975.
Ms. Martin is a highly-experienced fundraising & partnerships specialist with an 11-year track record in UNICEF international corporate alliances, from 1998 to 2009.  She was awarded Indiana University's Certificate in Fundraising Management in 1999. Prior to this she worked in UNICEF's marketing department for greeting cards and products.  She has lived in Geneva, Switzerland since 1975 and is now an independent consultant.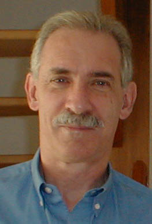 Mr. Michael D. O'Neil (USA/Swiss national) received his B.A. in Marketing from Louisiana State University in New Orleans in 1968 and his MBA from the University of New Orleans in 1977. Mr. O'Neil's career covered a wide range of organizational types including multinational corporations (e.g., IBM, Intel), United Nations organizations and NGOs.  He worked and lived in many countries including the USA, Belgium, Nigeria, United Kingdom, Italy, Switzerland, France and Thailand.
His areas of competence include Information Technology (building and implementing large business systems), Management and Project Management, Administration, Communications and Finance.
Mr. O'Neil is an adjunct professor at Webster University (Geneva campus).  He is a consultant in communications and strategic planning.